Warning: include(../../includes/article_head.txt): failed to open stream: No such file or directory in /var/www/html/iamcal.com/www/misc/ftpme/index.php on line 3

Warning: include(): Failed opening '../../includes/article_head.txt' for inclusion (include_path='.:/usr/share/php') in /var/www/html/iamcal.com/www/misc/ftpme/index.php on line 3

How to send me files
If you need to send files (big or small) to me, you can use my FTP server. The step by step guide below tells you how.
Step 1

First, launch Internet Explorer. If you're on a mac, you need to do pretty much the same thing, but everything looks slightly different. If you've not got internet explorer, you can figure out the equivilent by yourself.
Step 2

Now copy and paste this address: ftp://public.iamcal.com:public@iamcal.com/ into the address box and hit "Go".
Step 3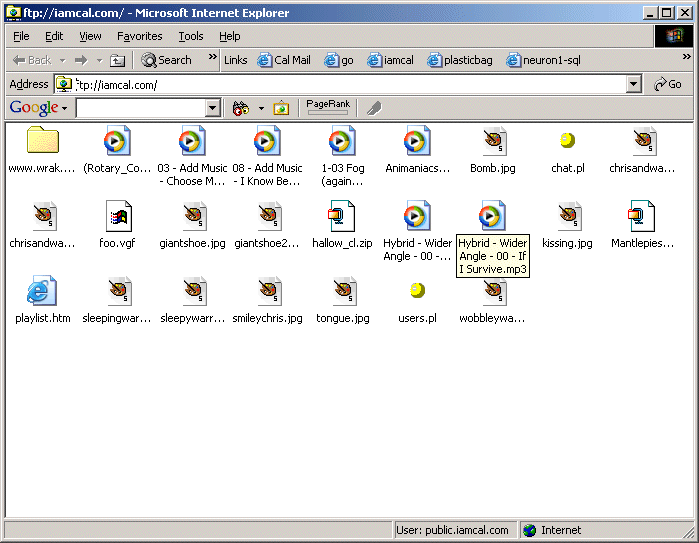 After a few seconds (more if you're on dialup) this window should appear.
Step 4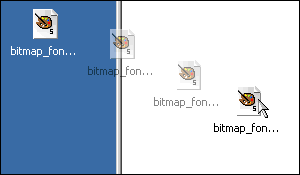 Drag the file you want to send into this window.
Step 5
A progess dialog will appear. Don't close the window until the dialog completes and dissapears!
Step 6
Now email me (cal@iamcal.com) and tell me what you sent and what it was called.


Warning: include(../../includes/article_foot.txt): failed to open stream: No such file or directory in /var/www/html/iamcal.com/www/misc/ftpme/index.php on line 55

Warning: include(): Failed opening '../../includes/article_foot.txt' for inclusion (include_path='.:/usr/share/php') in /var/www/html/iamcal.com/www/misc/ftpme/index.php on line 55