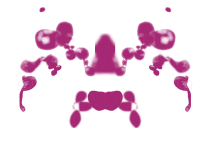 Take the "mackness test" to find out your personality. This isn't your average "what fruit are you most like" kind of quiz. There are quite a few questions and you have to think hard about them. At the end, it give you three words and a graphic depiction of your personality. I'm baleful, latent and meek. What are you?

It's a well known fact that Graham 'Graybo' Spencer is in the next and debenhams catalogues. It's less well known that he's currently appearing on billboard posters for Marks and Spencers' "Blue Harbour" range (he's the one on the left). If anyone has a photo of it, please send it to me.
as a tribute, I shall steal an idea from graham and do a "what's going on in bloggerland round up":
[graham](http://www.grayblog.co.uk/) is checking his mail [tom](http://www.plasticbag.org/) is taking it too seriously [davo](http://www.brainsluice.com/) is pondering goat theft [matt](http://www.interconnected.org/home/) is being carried away [darren](http://www.timemachinego.com/linkmachinego/) is thinking about leather [mo](http://www.momorgan.com/) is leaking [jen](http://www.globaljen.f2s.com/journal.php) is at the parade [henry](http://www.valdeze.co.uk/) is ranking waiters (try saying that fast!)
lots of uses for nail varnish that, up to now, had slipped my attention. [kind of via davo]
somebody sent me this link without any explanation.
Blogger Pro is out. It's only $35 (instead) of $50 for a limited period. I've signed up, have you?
Mo's created a fantastic trans-re-trans-lator that makes iamcal.com look like this.
"the reward for all the things you have ever done is nothing" i love [drew](http://drew.corrupt.net/)
use this handy tool to convert images to colored ascii art [via elliot]